Product information
Leading the market
The HANSHIN GROUP has been meeting the needs of the market and manufacturing sites by gathering superior development and technological skills of each operating company, including pharmaceutical containers production in BFS system that can be filled simultaneously with containers formation. We always aim for high quality production.
We are also actively working on environmental conservation by promoting the reduction of product weights and materials and recycling materials. We will continue to lead the pharmaceutical containers market by challenging ourselves to develop products with new values.
What we, the HANSHIN GROUP, is proud of is our "manufacturing capabilities" born from collaborative work.
We have established our position in the market as a comprehensive pharmaceutical containers business. What supports the "manufacturing power" is our ability to meet complicated market needs at a high level.
It is the integrated power of three advantages we have:
1. "Technological development" that accuruately understands customer needs and suggests a customized service.
2. "Quality control" that allows manufacturing of safe and high quality products for the consumer.
3. "Production system" that responds quickly to meet demands and is able to reduce costs.
We will fully use our strength to continue moving forward in our business and also will continue to seek new markets for our "manufacturing capabilities."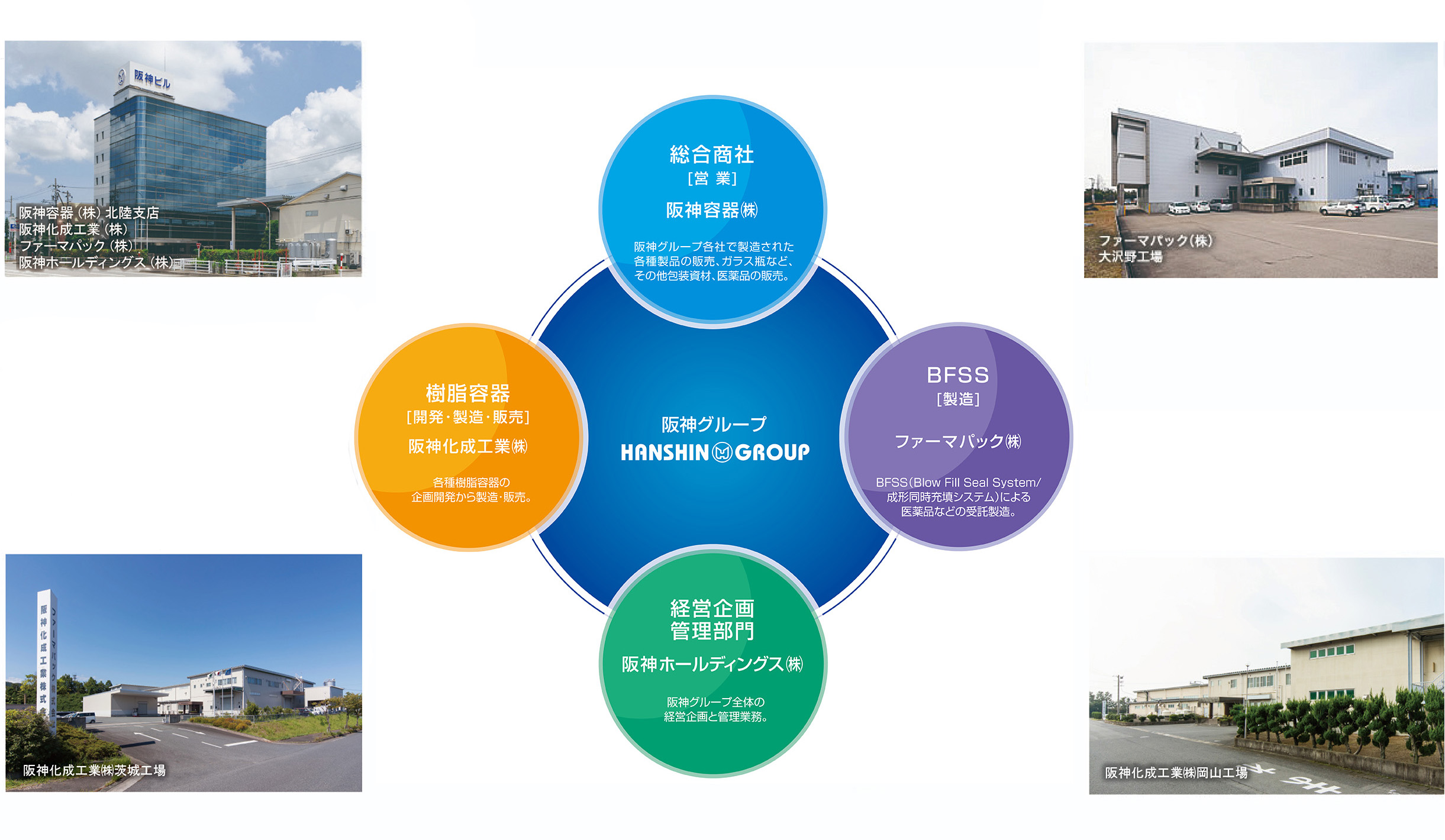 HANSHIN GROUP Business Network